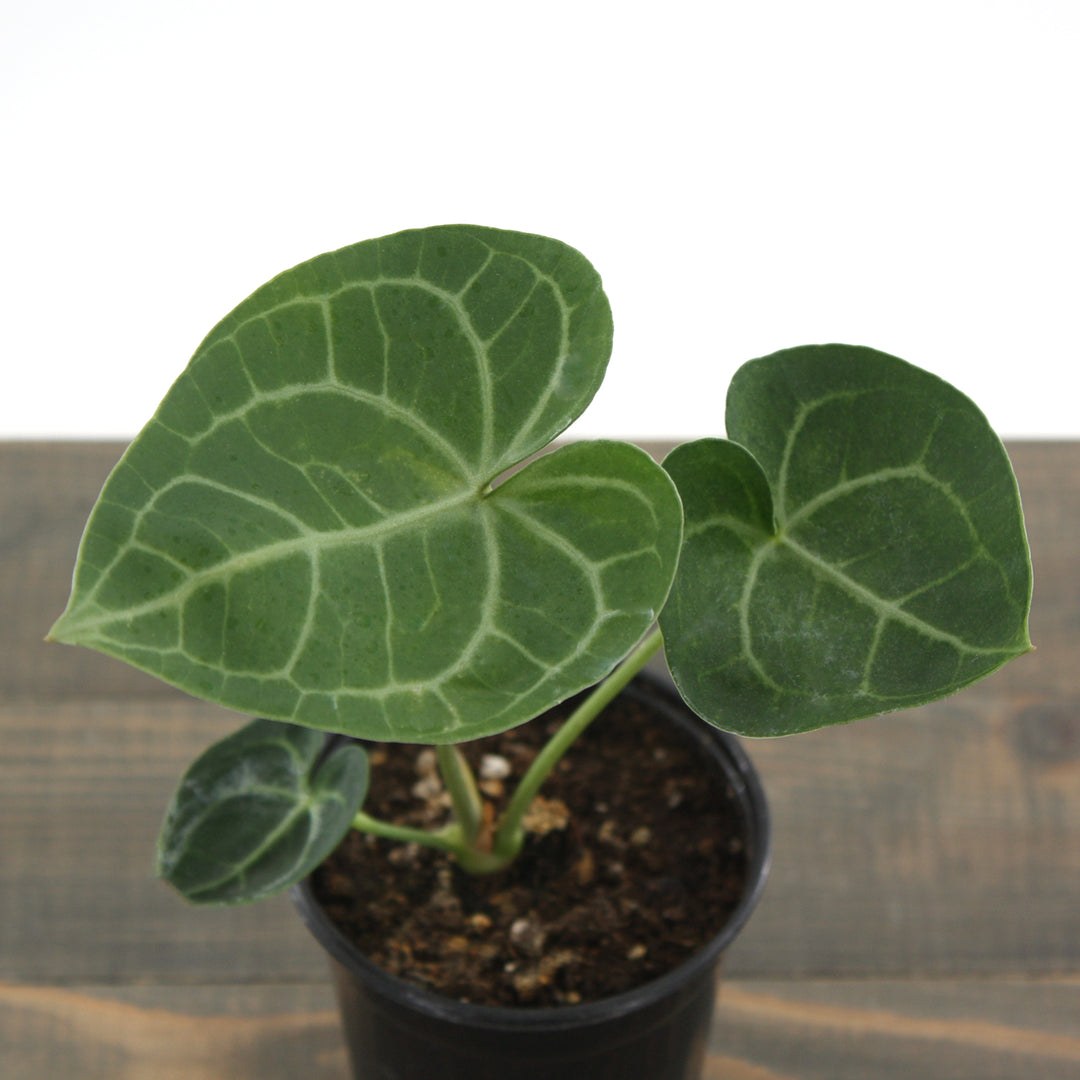 Anthurium - 'Velvet Cardboard'
116942
---
Anthurium clarinervium
'Velvet Cardboard' Anthurium is a stunningly unique plant with its dark green, deeply lobed heart-shaped leaves and stark white veins. The show-stopping foliage makes it the perfect addition to any home or garden.
LIGHT

Medium to bright indirect sunlight

WATER

Let top 1 inch dry between watering
Your Plants come with Al's Plant Guarantee, We strive to ensure exceptional quality is met with every plant. In case a return is necessary, our plants are backed by a 14-day return policy!