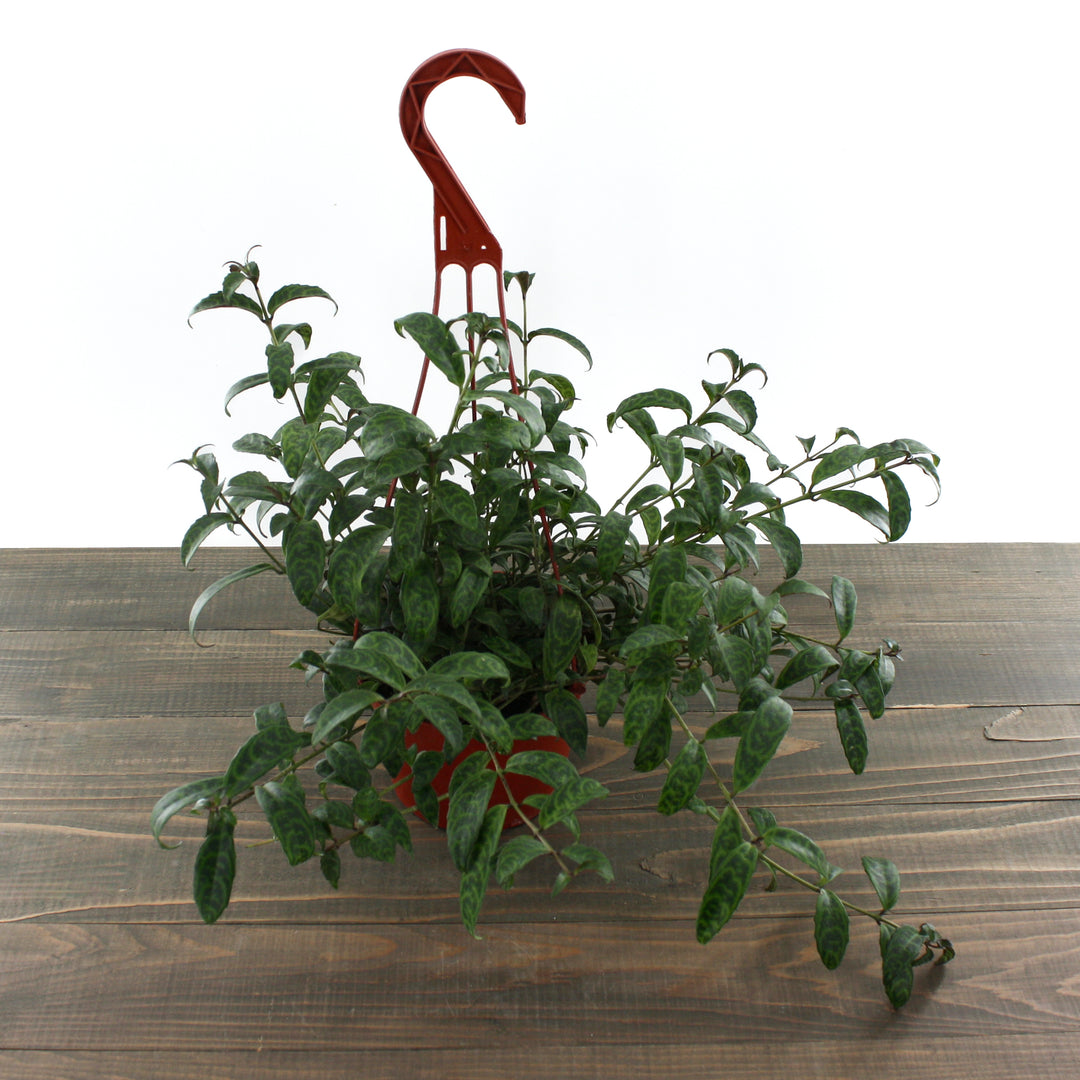 Black Pagoda lipstick plant
401206220
---
    Aeschynanthus
Black Pagoda lipstick plants are aesthetically pleasing and surprisingly simple to nurture

 The stems are pliant and green to start, yet become more brittle and darken as it ages. The foliage showcases a creamy marbling with a violet underskin.

 
LIGHT

Shade- Medium light

WATER

Allow soil to dry between watering
Your Plants come with Al's Plant Guarantee, We strive to ensure exceptional quality is met with every plant. In case a return is necessary, our plants are backed by a 14-day return policy!