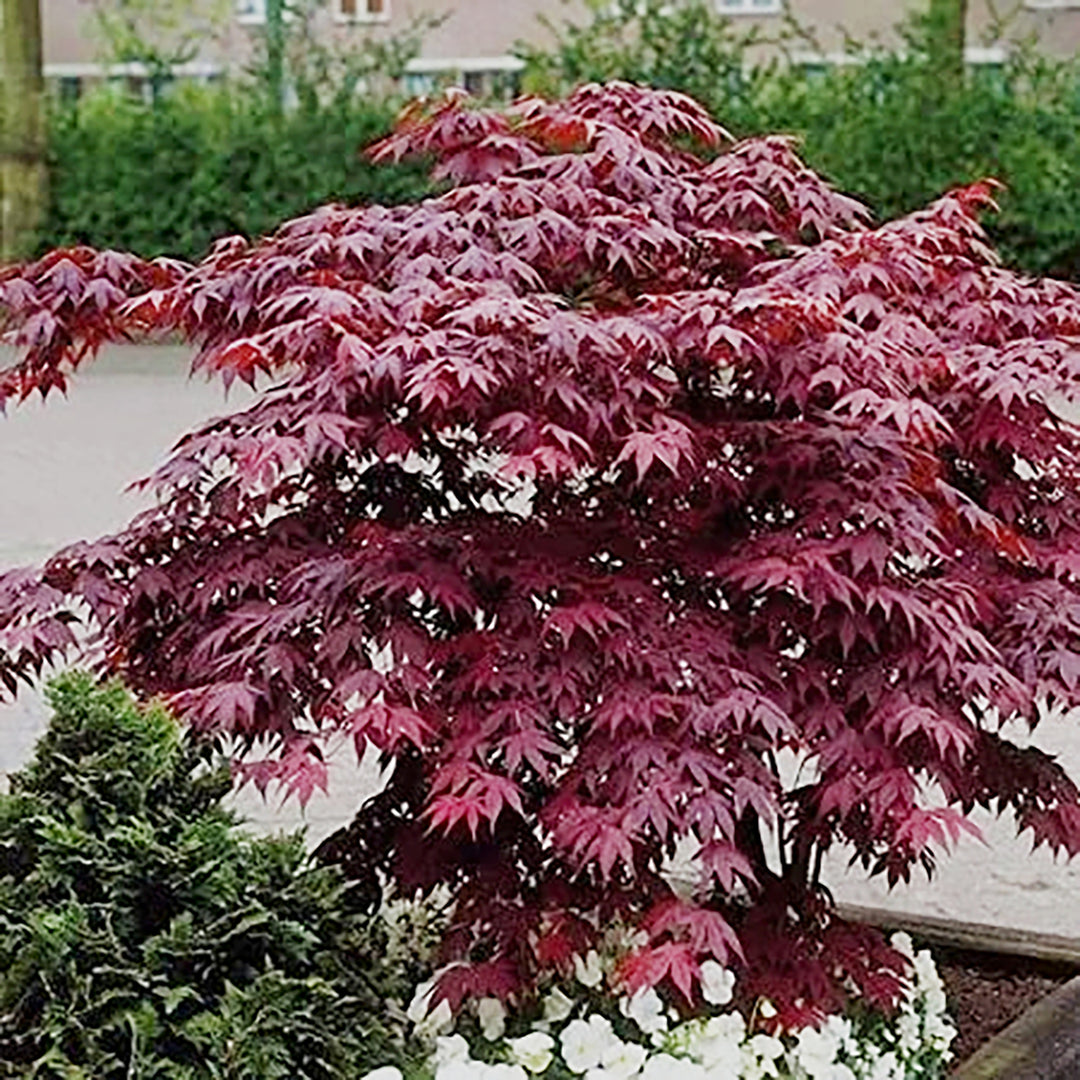 Japanese Maple - 'Bloodgood'
200609450
---
Acer palmatum

One of the hardiest of Japanese maples, Bloodgood showcases deep-red foliage that turns a brilliant scarlet in fall. This deciduous tree has attractive blackish-red bark, adding interest in winter.
Bright deep-red foliage on blackish-red stems in spring darkening to burgundy in summer
Moderate round growth habit
Good for residential areas and smaller yards
Attractive foliage for three seasons
Container size: 7 gallon
Your Plants come with Al's Plant Guarantee. We strive to ensure exceptional quality is met with every plant. In case a return is necessary, our plants are backed by a 14-day return policy!