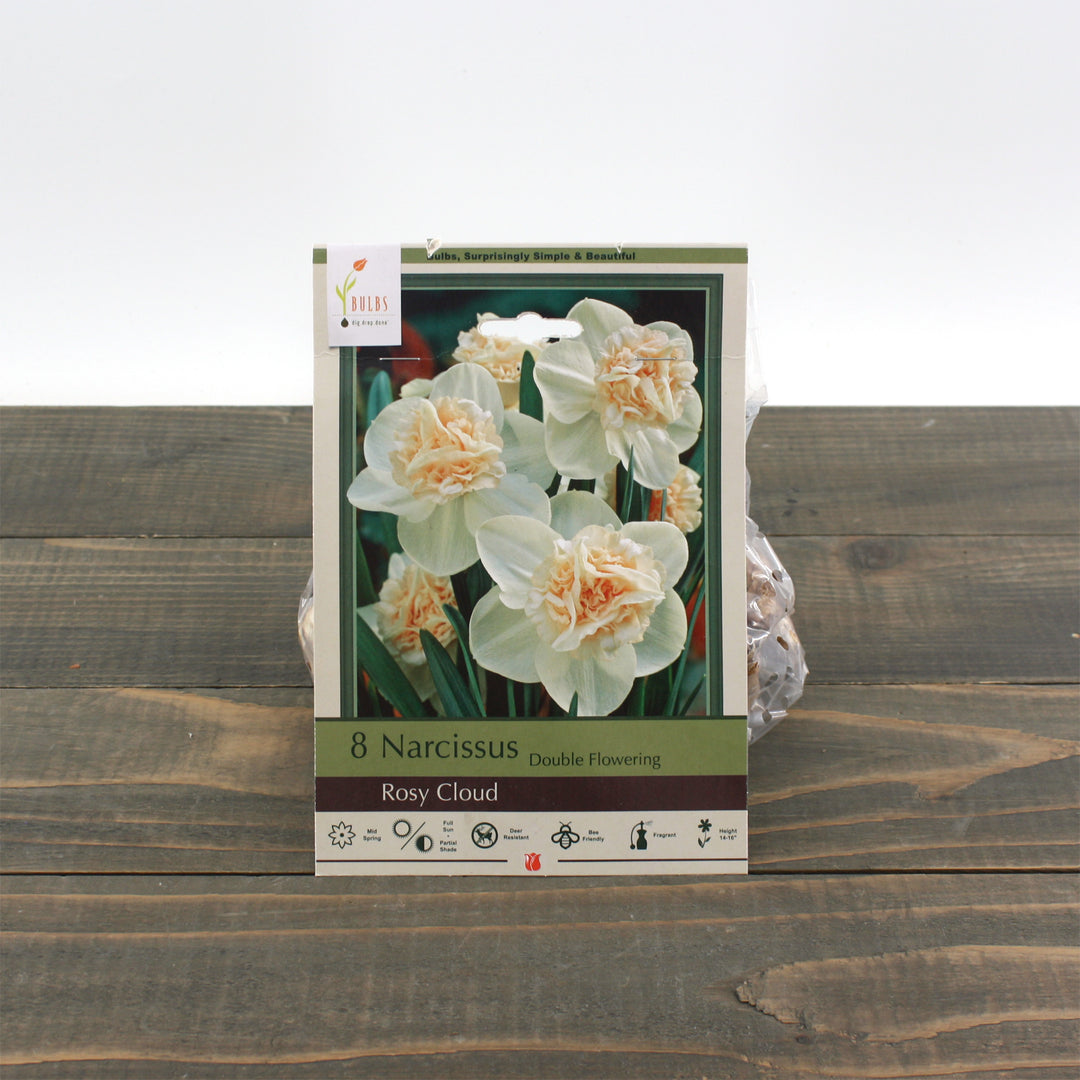 Netherland Bulbs 'Rosy Cloud' Double Flowering Narcissus (8/Bag)
510604670
---
Brighten up your garden with "Rosy Cloud" Double Flowering Narcissus! These easy-to-grow bulbs will thrive in well-drained soil, and are deer resistant. Bursting with stunning blooms in the spring, these bulbs are sure to add a delightful and cheerful hue to your outdoor space. Make your garden shine this season with "Rosy Cloud" Narcissus!
Planting and Maintenance Info:


Light Requirements:
 Full Sun to Partial Shade
Style up your garden with the beautiful 'Rosy Cloud' Double Flowering Narcissus! This unique variety of bulb might have extra petals, a double trumpet, or both, giving you a unique double effect that will create a truly captivating flower. Experience the beauty and elegance of 'Rosy Cloud' in your own home!