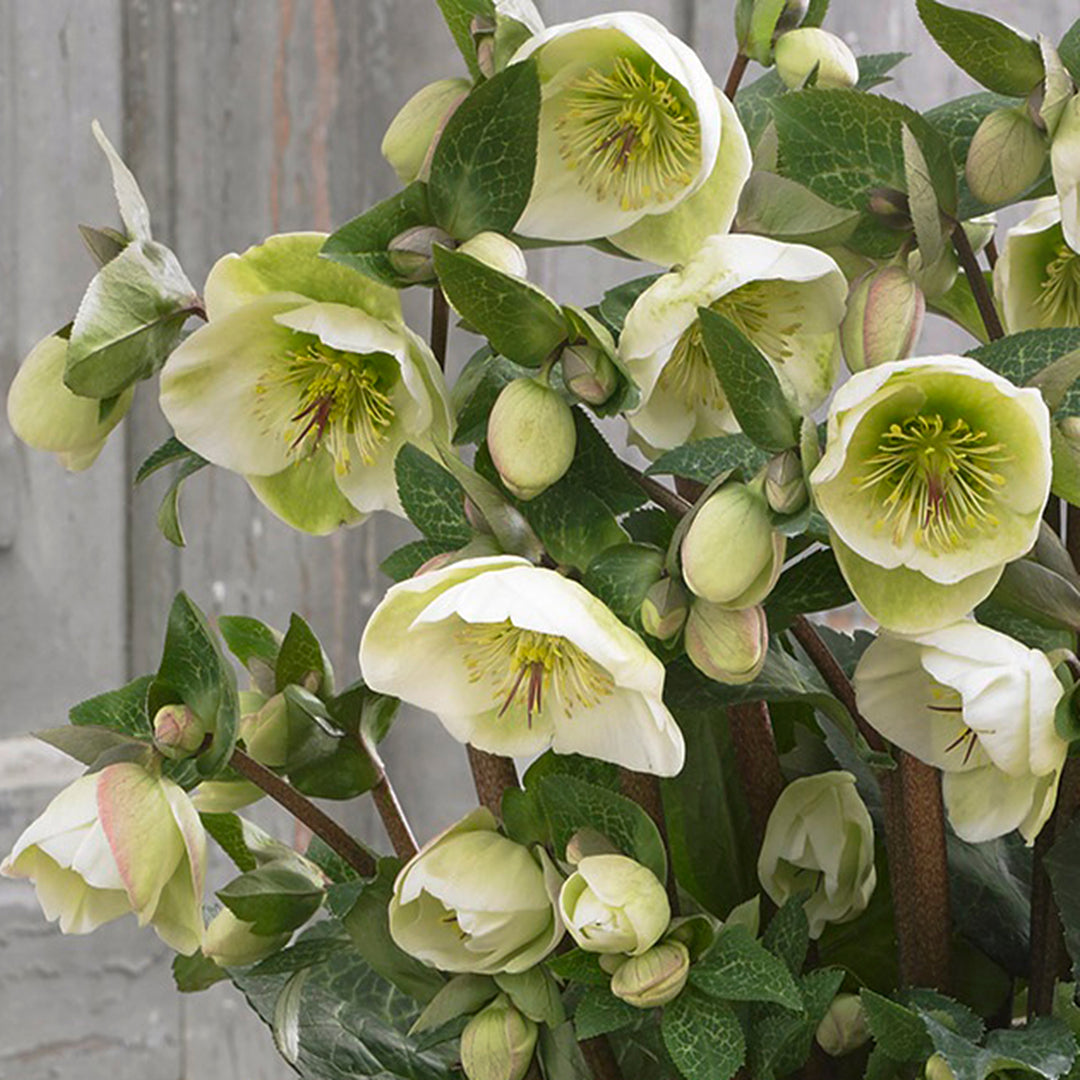 Hellebore - 'FrostKiss® Moon Dance'
152001480
---
Bring a long-lasting burst of color to your garden with Frostkiss® Hellebore! The vibrant blooms open up in February, stepping through the snow with their velvety dark green foliage and delicate silver veins. As they mature, they gracefully age to white and pale green, with a subtle chartreuse center. Not only are they a delightful sight, they're also highly resistant to deer! 
Botanical Name: Helleborus 'FrostKiss Moon Dance' PP#27969
Bright white flowers in late winter.
Long-lived flowers mature to pretty green.
Green evergreen foliage with white veins.
Container size: 1 Gallon
Your Plants come with Al's Plant Guarantee, We strive to ensure exceptional quality is met with every plant. In case a return is necessary, our plants are backed by a 14-day return policy!