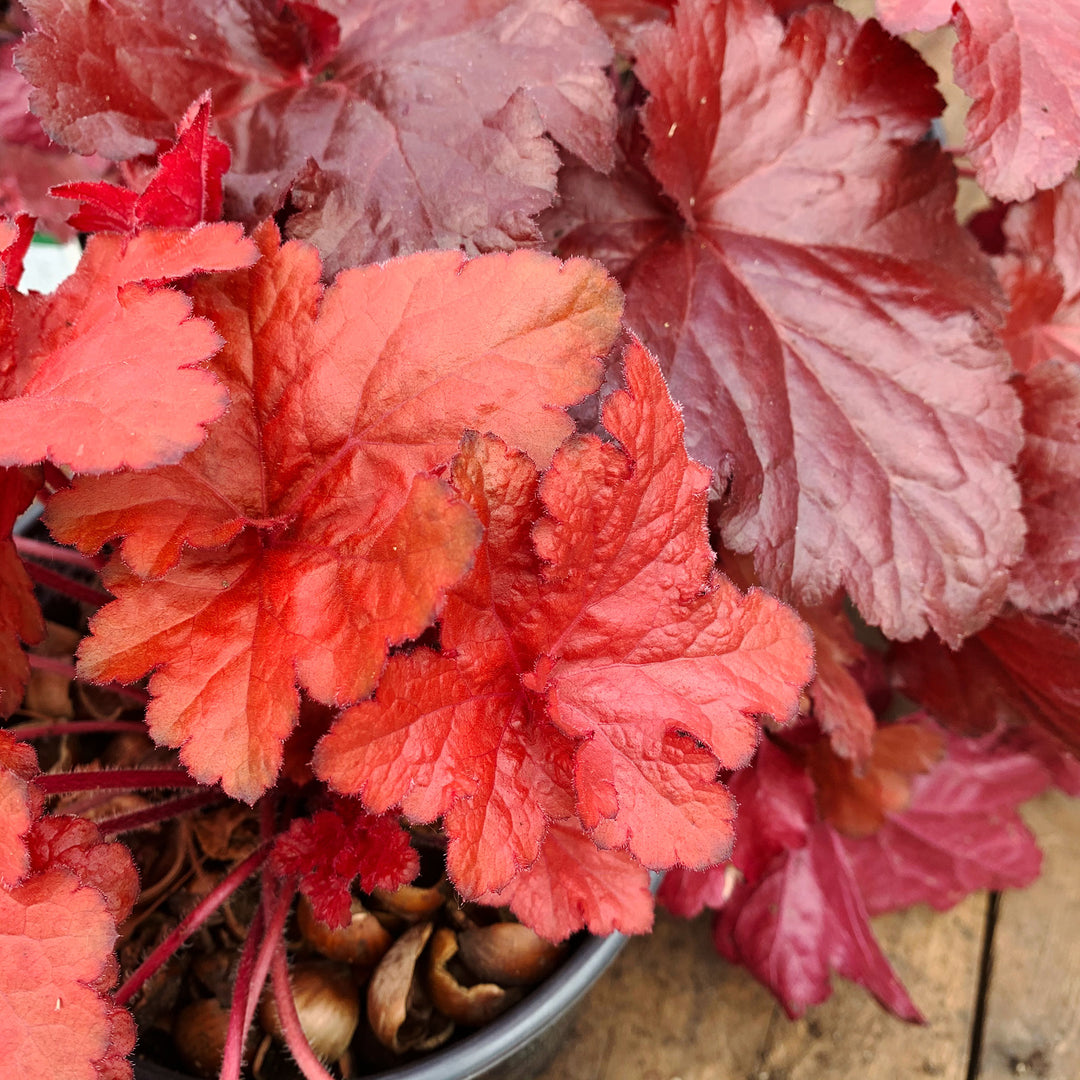 Heuchera - 'Forever Red' Coral Bells
151703010
---
Heuchera 'Forever Red' PPAF
Heuchera 'Forever Red' is an evergreen Coral Bells variety boasting beautiful russet-red foliage that remains vibrant in cooler temperatures. The plant produces white flowers in mid-summer, adding a soft contrast that complements its stunning foliage. This fast-growing plant is sure to bring beauty to your garden year-round.
Russet-red evergreen foliage.
White flowers in mid-summer.
Cool temps keep foliage the reddest.
Container size: 1 Gallon
Your Plants come with Al's Plant Guarantee, We strive to ensure exceptional quality is met with every plant. In case a return is necessary, our plants are backed by a 14-day return policy!