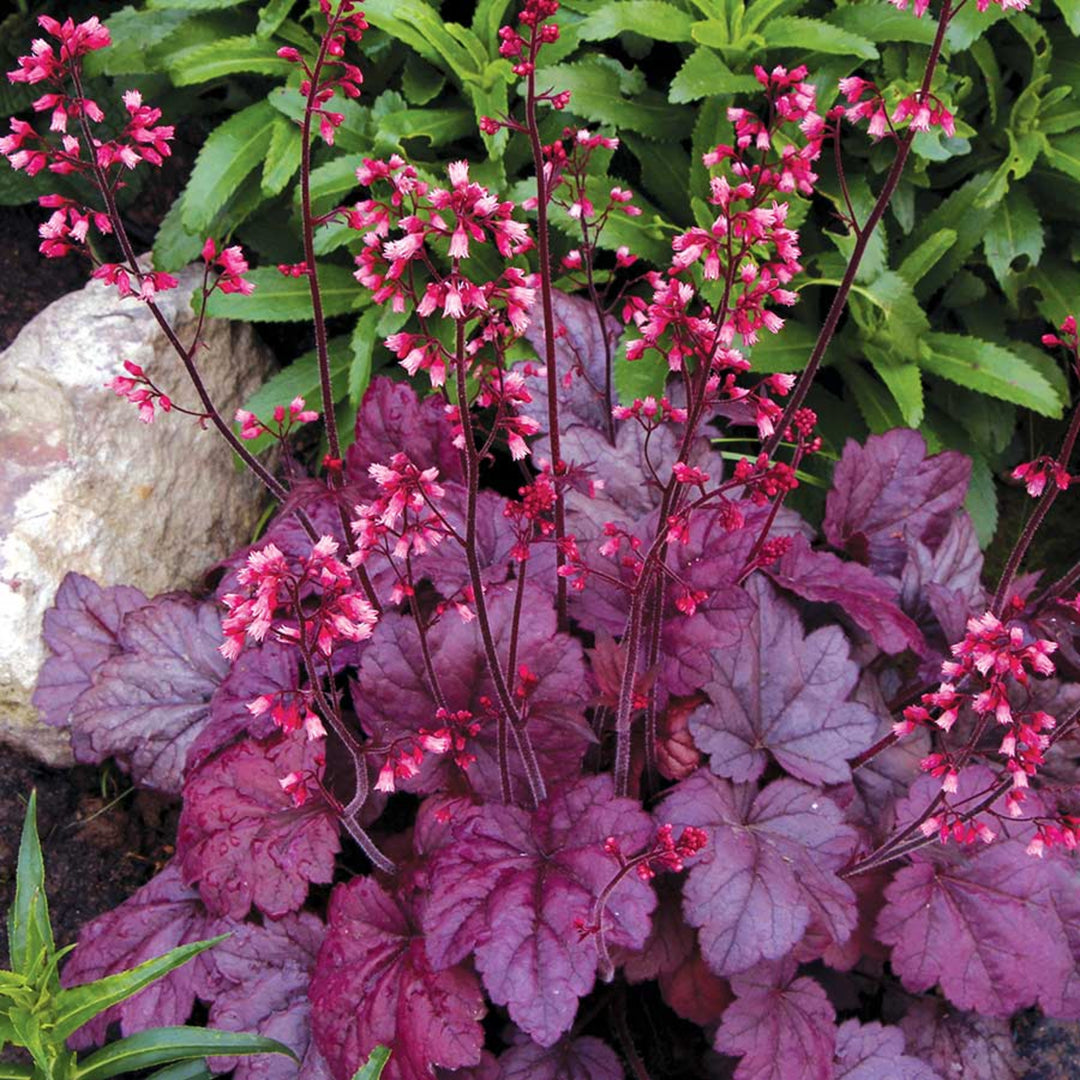 Heuchera - 'Grape Soda'™ Coral Bells
151401640
---
Heuchera 'Grape Soda' PP#26339
Heuchera 'Grape Soda'™ Coral Bells add a striking contrast to gardens with their distinctive rose-pink leaves and light purple flowers. In summer and winter, the evergreen foliage burns with a vivid purple. This hardy perennial provides unique color and interest to any landscape year-round.
Rose-pink leaves with light purple flowers.
Summer-winter, leaves are burnished purple.
Evergreen foliage for fall or winter interest.
Container size: 1 Gallon
Your Plants come with Al's Plant Guarantee, We strive to ensure exceptional quality is met with every plant. In case a return is necessary, our plants are backed by a 14-day return policy!