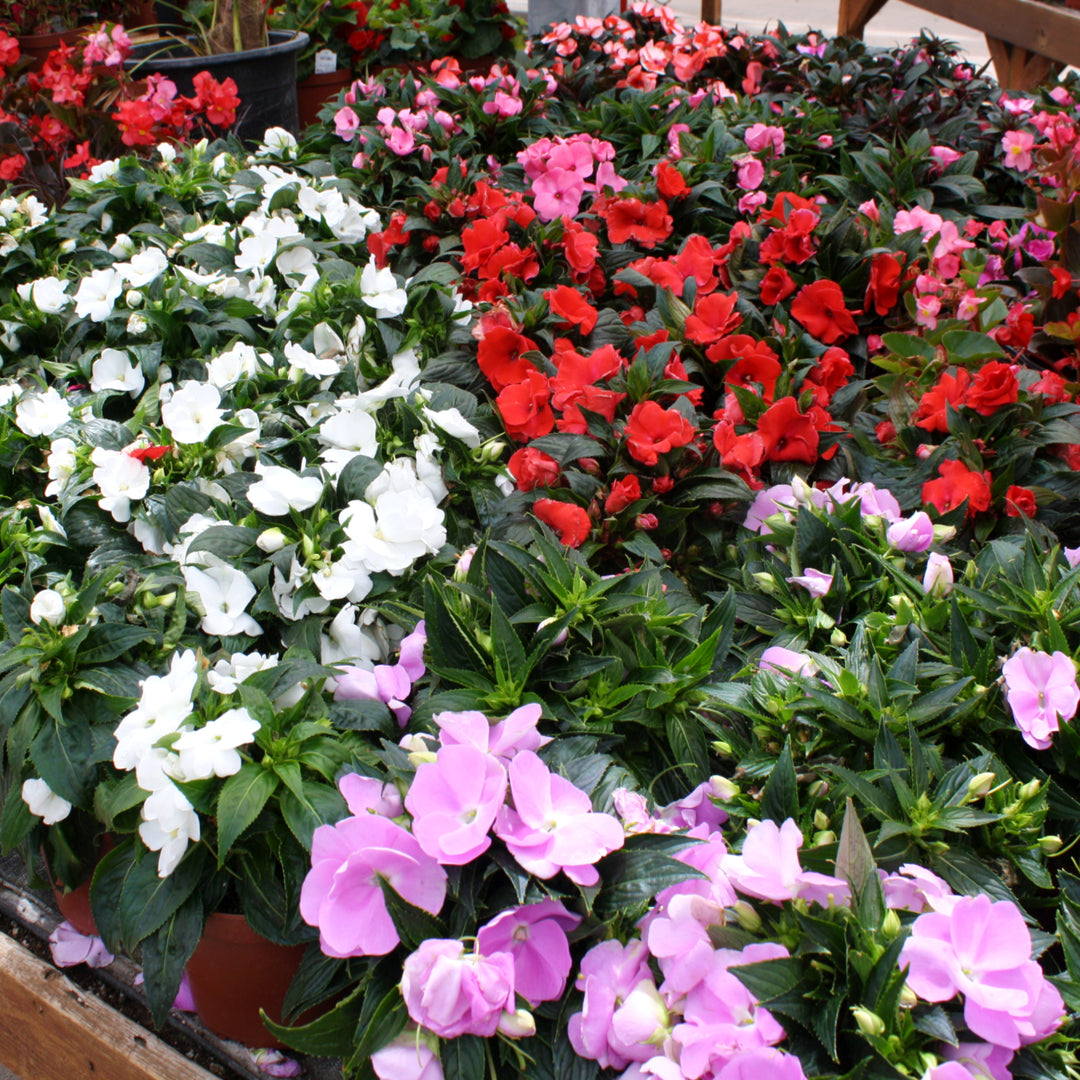 Impatiens New Guinea Mix - 6"
101205860
---
New Guinea Impatiens
Impatiens hawkeri
Very colorful extra large flowers bloom in compact to medium growth plants.
Flowers from late spring to early fall
Container size: 6"
LIGHT

Full shade to part shade
Your Plants come with Al's Plant Guarantee, We strive to ensure exceptional quality is met with every plant. In case a return is necessary, our plants are backed by a 14-day return policy!