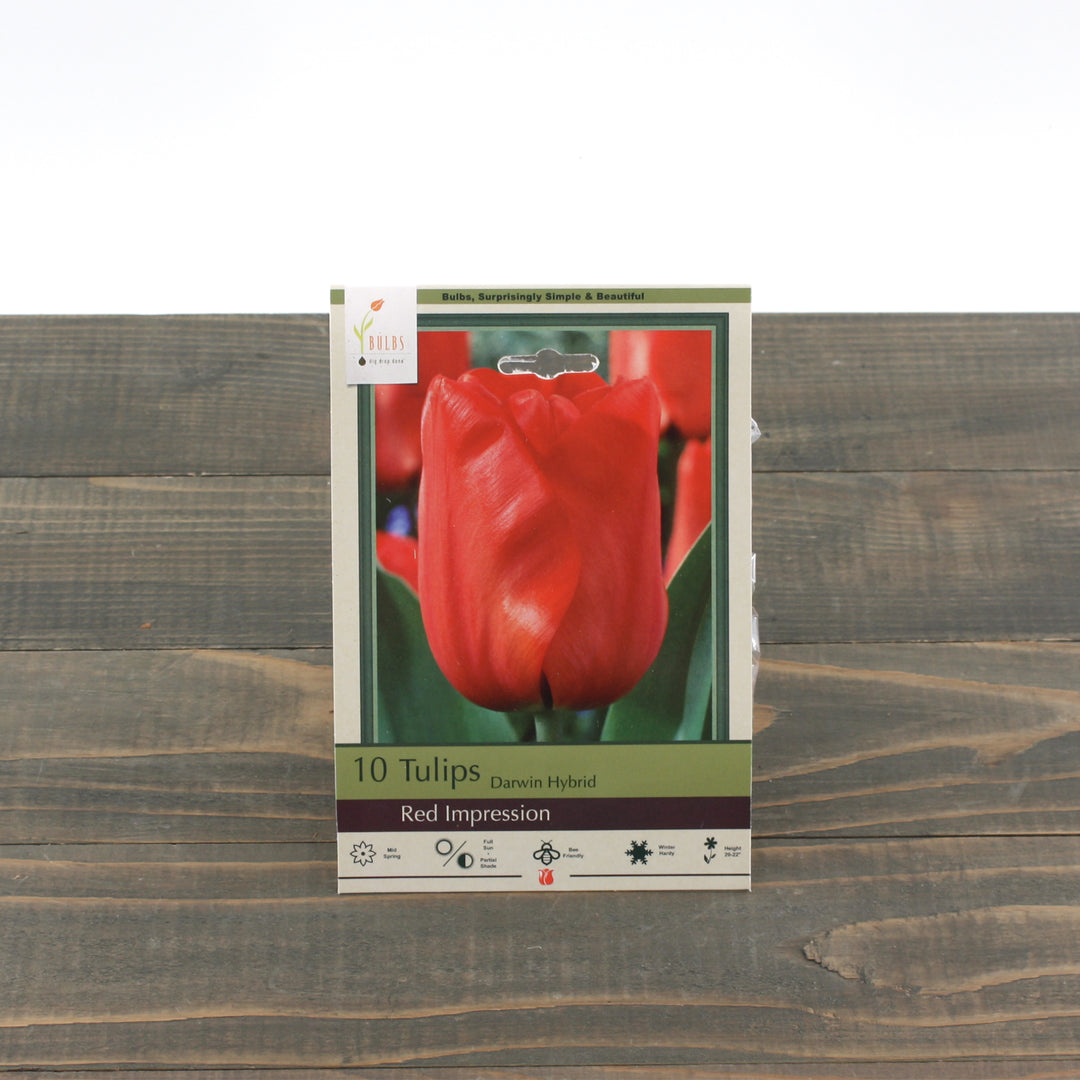 Netherland Bulbs 'Red Impression' Darwin Hybrid Tulips (10/Bag)
511215710
---
Introducing 'Red Impression', the prized Dutch Darwin Hybrid Tulips. Unparalleled in beauty, the graceful stems are adorned with luxurious sword-like foliage and petals that create a stunning impression. Revered for their superior quality, these tulips will instantly add a touch of sophistication to your garden.
Planting and Maintenance Info:

Light Requirements:
 Full Sun, Partial Shade
Planting Depth:
 5
Bulbs per Square Foot:
 9
Bring a touch of luxury to your garden with these Netherland Bulbs 'Red Impression' Darwin Hybrid Tulips. With vibrant hues that will only be accentuated in full sun, these exquisite tulips will add a splash of color to your outdoor space. If you prefer a longer blooming period, try growing them in partial shade for a spectacular effect.
Bloom Time: Blooms mid spring