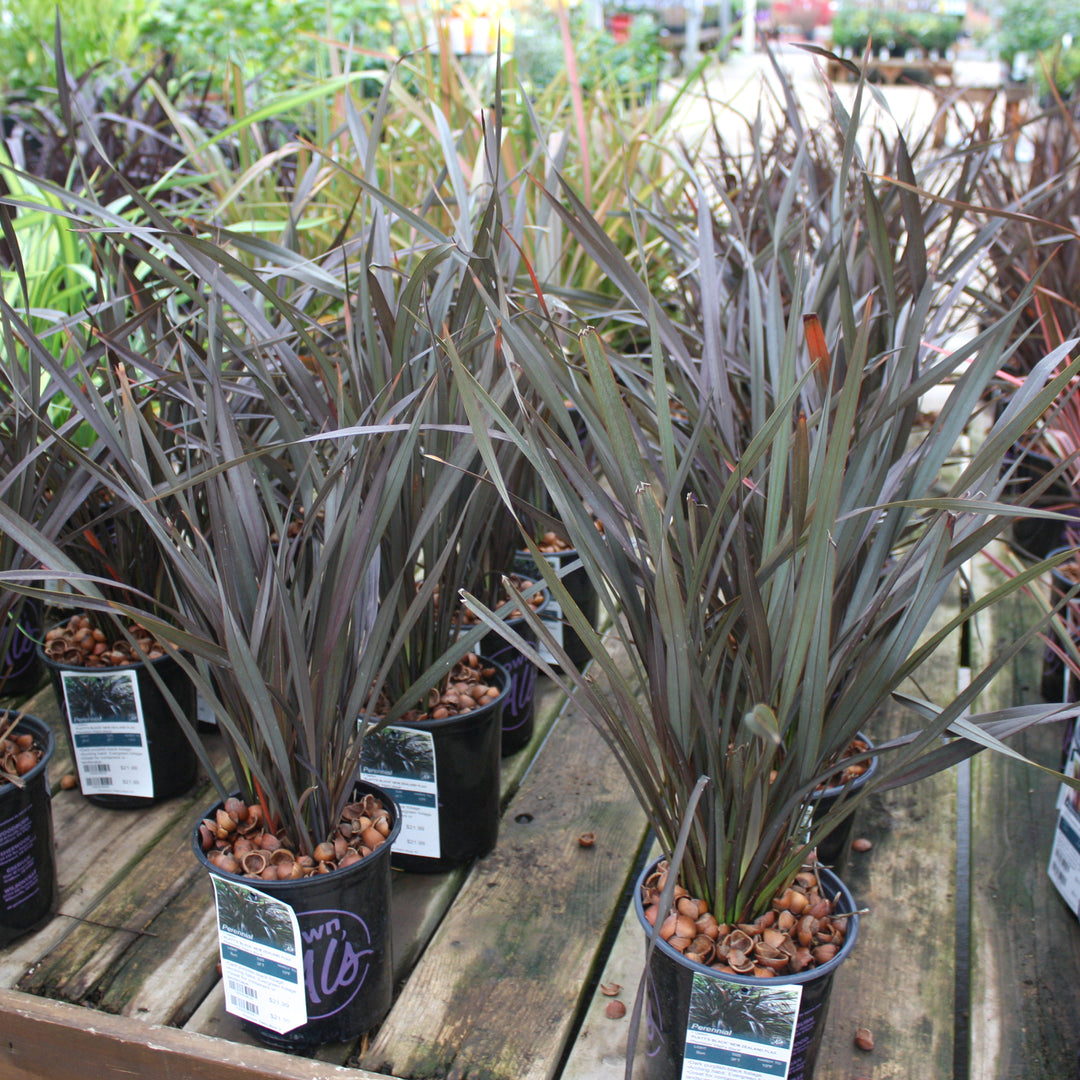 New Zealand Flax - 'Platt's Black'
150503630
---
Phormium 'Platt's Black'

Fall in love with 'Platt's Black', a striking evergreen flax boasting uniform dark purplish-black foliage. An arching habit makes them ideal for stunningly beautiful containers or landscapes. Perfect for adding depth and texture to your garden.
Uniform dark purplish-black foliage.
Arching habit. Evergreen foliage.
Great for containers or landscapes.
Container size: 1 Gallon
Your Plants come with Al's Plant Guarantee, We strive to ensure exceptional quality is met with every plant. In case a return is necessary, our plants are backed by a 14-day return policy!