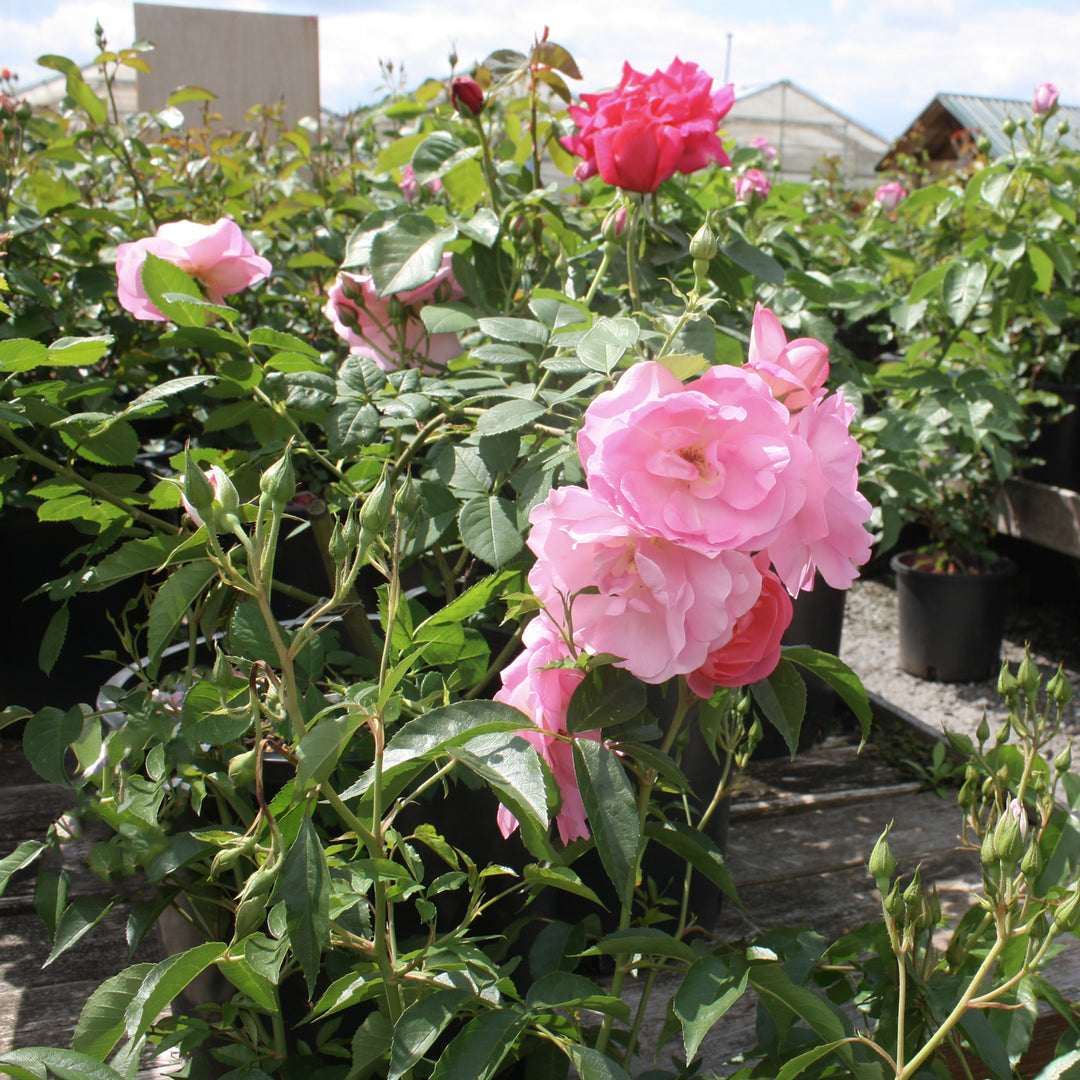 Star® Roses - 'Brilliant Pink Iceberg' Floribunda Rose
112136
---
Rosa

Experience the beauty of Star® Roses - 'Brilliant Pink Iceberg' Floribunda Rose! This stunning rose boasts vivid cerise pink flowers with a hint of cream, plus a delicate honey fragrance. Enjoy bold blooms and a captivating scent in your garden all season long. Create a look you'll love with 'Brilliant Pink Iceberg'!
Cerise pink cream flowers
Slight honey fragrance
Container size: 5 Gallon
Your Plants come with Al's Plant Guarantee, We strive to ensure exceptional quality is met with every plant. In case a return is necessary, our plants are backed by a 14-day return policy!