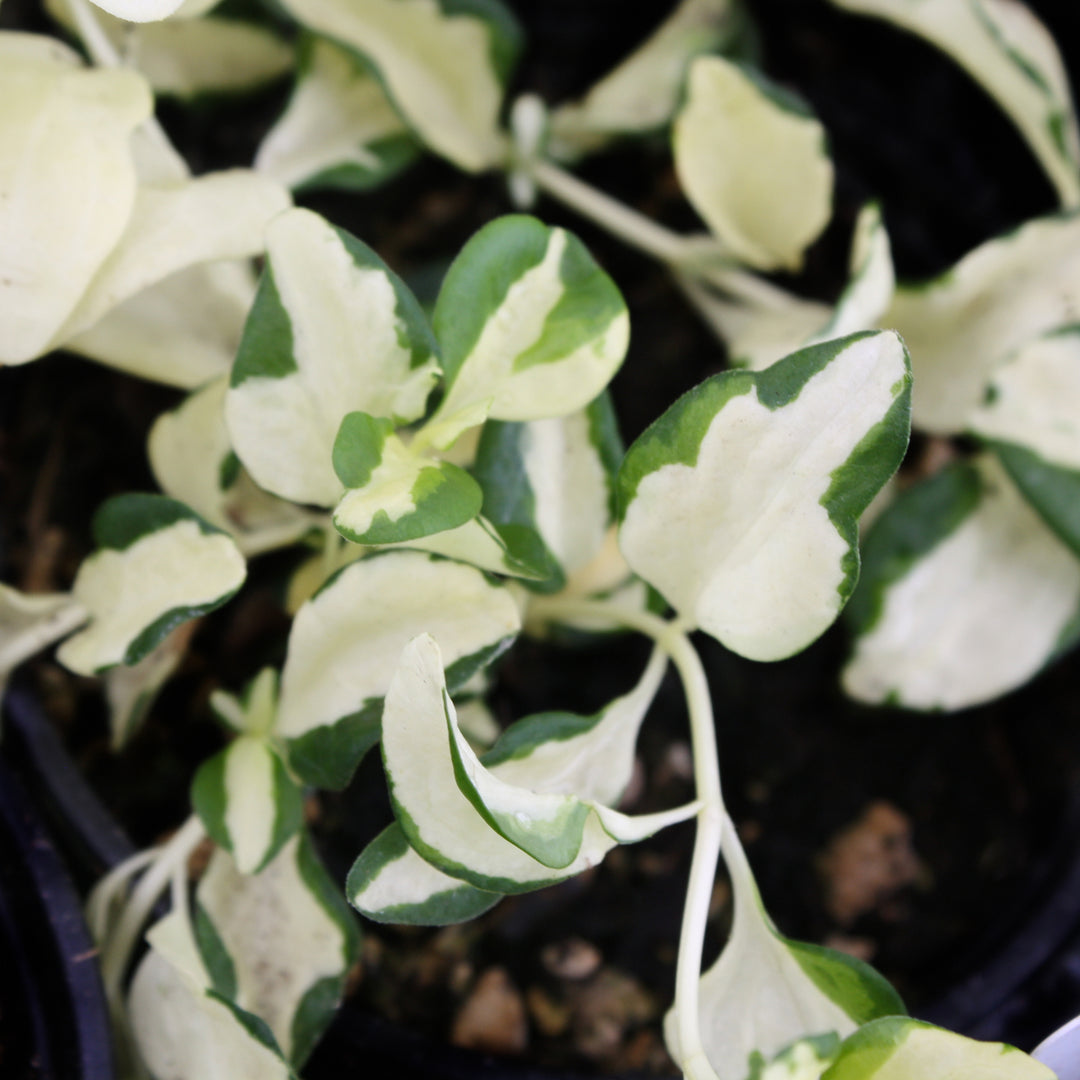 Vinca Wojo's Jem
151029490
---
Vinca maculata
Introduce a pop of drama and color to your garden with Vinca Wojo's Jem. This unique variant of Vinca Minor features dark green leaves with a creamy white center and beautiful violet spring flowers. Enjoy a lush oasis of color in your landscaping year-round!
Drought Tolerant

Deer resistant

Container size: 4 inch
LIGHT

Part Sun to Full Sun
Your Plants come with Al's Plant Guarantee, We strive to ensure exceptional quality is met with every plant. In case a return is necessary, our plants are backed by a 14-day return policy!