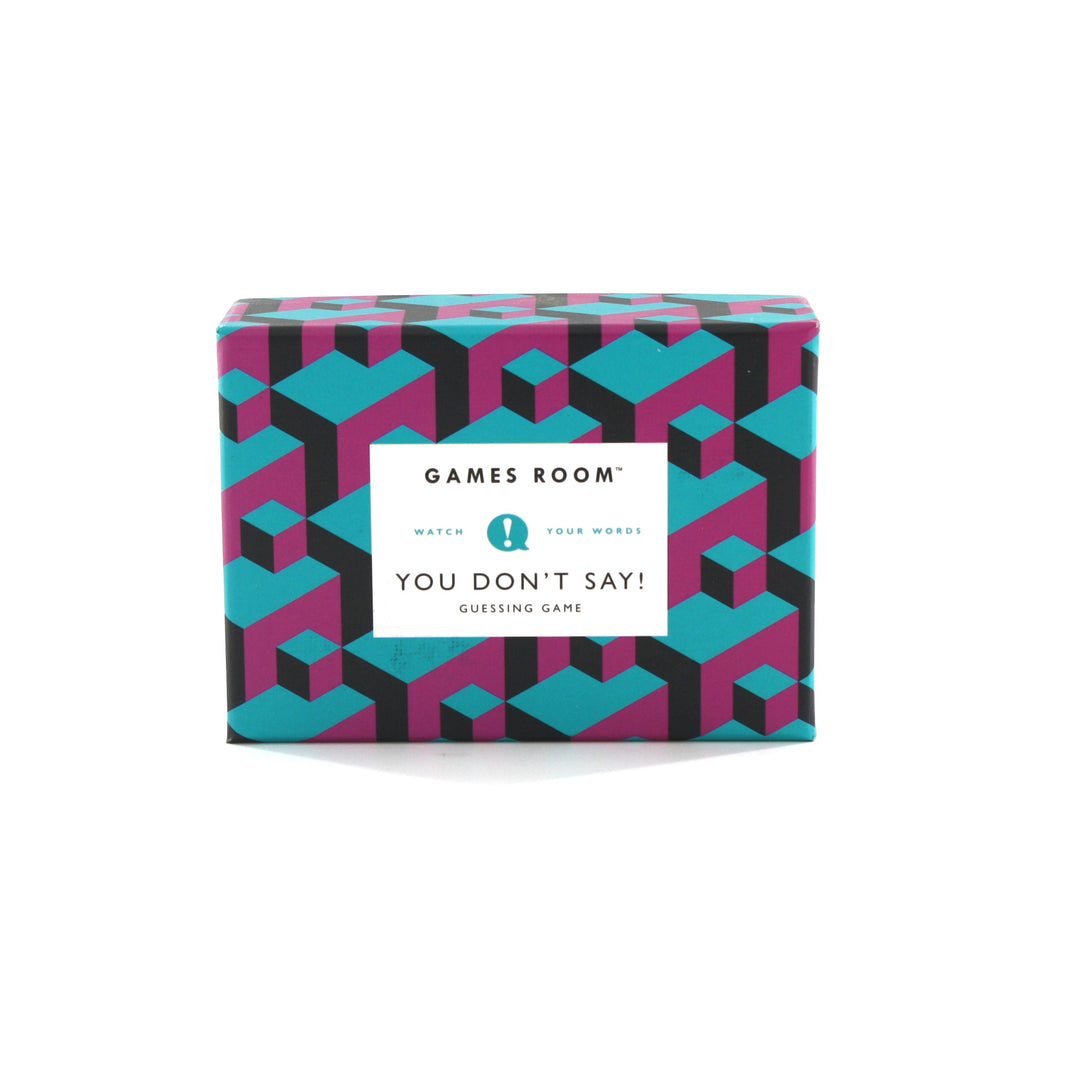 You Don't Say Guessing Game by Games Room
111623
---
Put your knowledge to the ultimate test with this brain teaser game!  Try to get your teammate to guess the person, place or thing named on your card.  But there's a catch:  You can't use five off-limits words listed.  Ge together on game night to discover the logophile of your group with You Don't Say!
Features:
140 Question Cards
Fun for Everyone
A great way to train your brain
A good excuse to disconnect from technology and enjoy your family and friends!