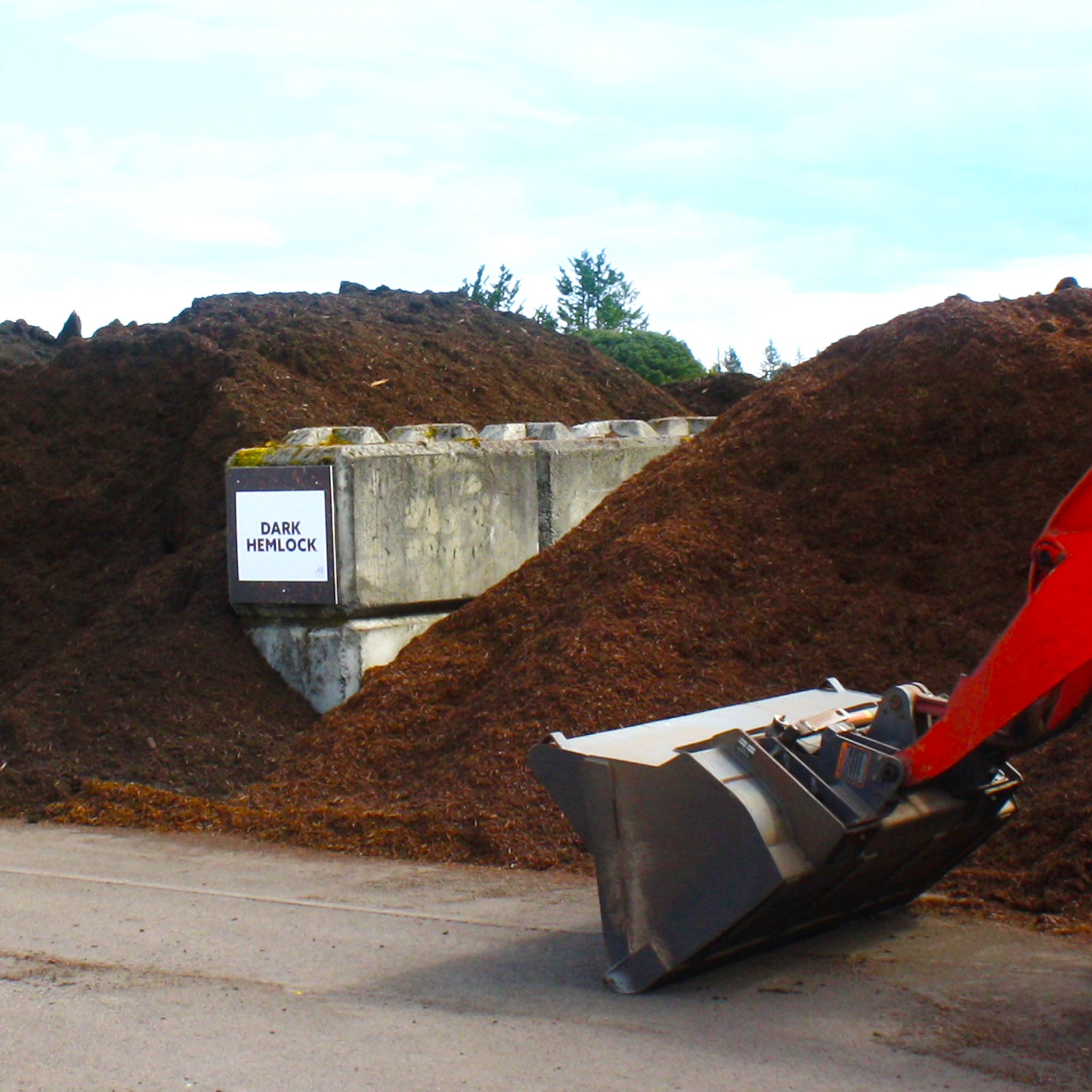 Bulk Soil & Mulch
Al's compost starts with a great potting soil that is mixed with recycled plant material from our growing operation. By aging the compost and adding organic material from plants, we are able to turn it into one of the finest soil additives around. This bulk compost is perfect to use in raised beds or to add as a premium soil mix in your landscape.
Al's Premium 3 Way Mix
A premium mixture of top-grade sphagnum peat moss, fine bark and pumice mixed with aged, composted plant material from Al's growing operations and garden centers, combined with composted manure. Al's Premium 3- Way Mix is better for your plants than most standard 3-way mixes because the compost adds microbial activity that plants thrive on. Screened for a beautiful, consistent texture, this mix is perfect for new plantings and for amending your soil.
Al's Premium 3 Way Mix with Topsoil
A beautiful blend of sandy loam topsoil, composted plant material and composted manure – just add fertilizer and GROW! It is also perfect for building berms, building up low areas requiring more soil, or mixing with existing soil to improve its structure. By adding Al's Topsoil Blend, you can improve your soil's ability to retain moisture and nutrients.
Manure Compost
Composted manure is dense with nutrients for the garden. It is perfect for new plantings, adding to raised-bed gardens, or as a top-dressing, mulch, and soil amendment to an existing garden. Plants love this environmentally friendly, organic product. The compost is created through a year-long process of rotating, bringing in air and stirring up the microbes to create a highly organic and nutrient rich product.
Garden Mulch 
Filbert (Hazelnut) Shells
Great for mulching, creating paths or use as groundcover, filbert shells make an attractive addition to any landscape. Sourced from local farms, these shells are resistant to decomposition, and can last several years in the landscape. In addition, filbert shells will deter slugs and snails, and reduce weeds in the garden.
Medium Fresh Fir
This bark is a beautiful, burnished red that is showy in any flower bed and is by far the most popular choice. This perfect blend of nickel-sized pieces with fine Northwest bark dust creates instant color and texture in the yard. A "big bang for your buck" look. Always a favorite for the gardener who is looking for an organic addition to the soil that packs in nutrients that plants feed on. This is the industry standard and one that allows for protection of plants in the winter and helps hold in moisture around your plants during dry weather.
 Fine Aged Hemlock
Fine in texture with smaller particles, hemlock mulch is darker in appearance than fir bark. It also has fewer slivers making it great for gardeners, and families with children or pets. In addition to providing an attractive darker colored contrast to lawn or shrubs, when used as a mulch/groundcover, fine aged hemlock helps retain moisture, thwart weed growth, and prevent erosion.
Bulk Soil is available for Pick-Up at our Sherwood or Woodburn locations or for Delivery to the surrounding areas! 
Please refer to the product pages for Pick-Up and Delivery Instructions.