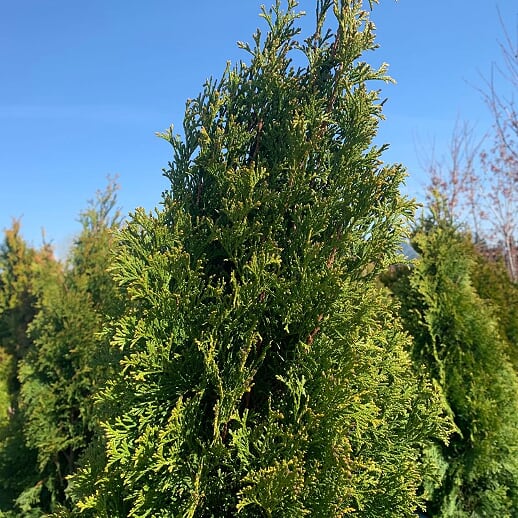 Arborvitae - 'Emerald Green'
200428280
---
Thuja occidentalis
Our Arborvitae - 'Emerald Green' is the ideal choice for screening and hedging! Its emerald green, dense, narrow pyramidal foliage creates a beautiful backdrop for any outdoor space. Plus, it's the perfect specimen for topiary and creating a tall, private hedge. Create a stunning landscape with Arborvitae - 'Emerald Green'!
Bright emerald green, dense foliage.
Ideal specimen for a topiary, screen, or tall hedge.
Narrowly pyramidal with vertical sprays.
Great for privacy screening
Sold by Container Size, NOT height. 

Your Plants come with Al's Plant Guarantee, We strive to ensure exceptional quality is met with every plant. In case a return is necessary, our plants are backed by a 14-day return policy!