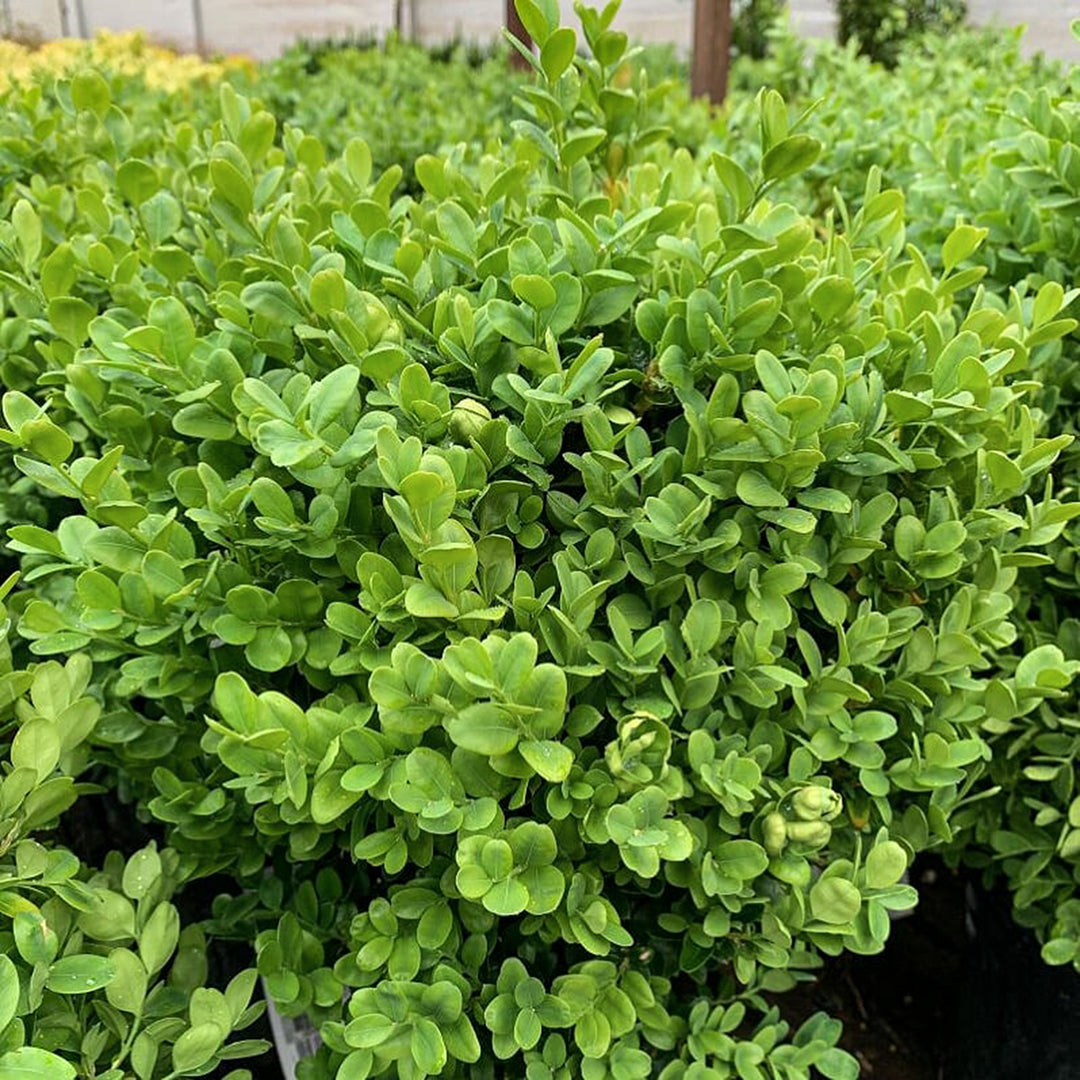 True Dwarf English Boxwood
200400610
---
Buxus sempervirens 'Suffruticosa'
With its hardy, evergreen foliage, the Boxwood shrub is a luxurious addition to any garden, Boasting versatile features, the True Dwarf English Boxwood is a small and rounded evergreen shrub boasting lush green foliage. Well-suited for topiary and containers and has resilience to winters in Oregon. Encourage and nurture new growth with a yearly spring trim, and enjoy the delight of a premium shrub year-round.
Versatile evergreen shrub

Mature width 2-8 feet

Winter hardy for Oregon

Encourage new growth by trimming in spring

Container size: 1, 2, and 3 gallon 



Your Plants come with Al's Plant Guarantee, We strive to ensure exceptional quality is met with every plant. In case a return is necessary, our plants are backed by a 14-day return policy!