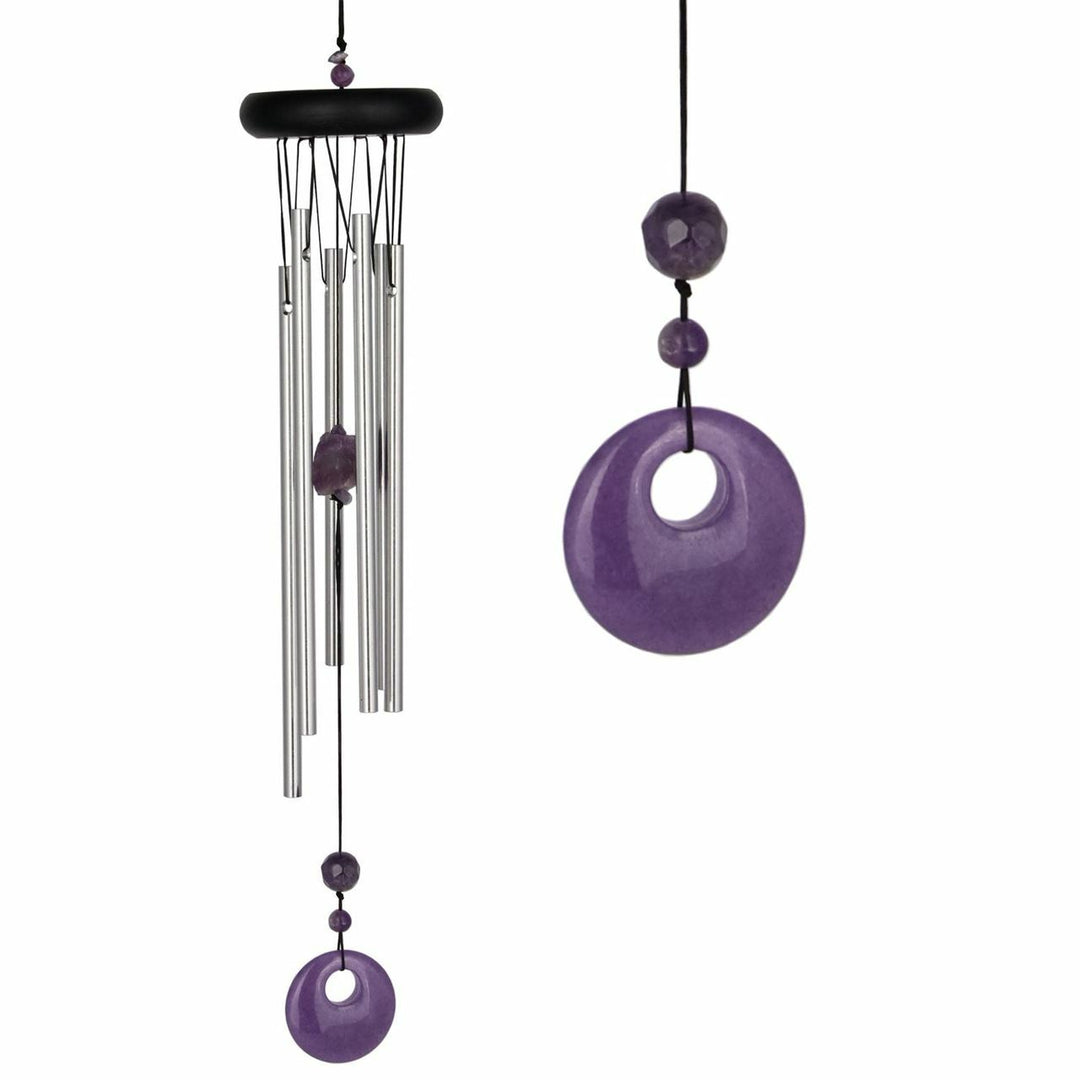 Chakra Wind Chime - Amethyst
301709390
---
Chakra Wind Chime - Amethyst
Click play to hear the wind chimes!
 Let nature make music in your yard with this Chakra Amethyst Wind Chime.
Amethyst represents the Crown Chakra, thought and self-knowledge, and is considered a calming stone used to promote peacefulness, happiness, and contentment.
When developed, the Crown Chakra brings us knowledge, wisdom, understanding, spiritual connection, and bliss. Amethyst enhances peace of mind and bestows stability, strength, and contentment.
This product is designed to hang from a string loop, rather than an o-ring.

Black finish ash wood
Six silver polished aluminum solid rods
Stone accents and windcatcher
Overall Length: 17 inches
Diameter: 3 inches
Boxed Weight: 0.5 lb.