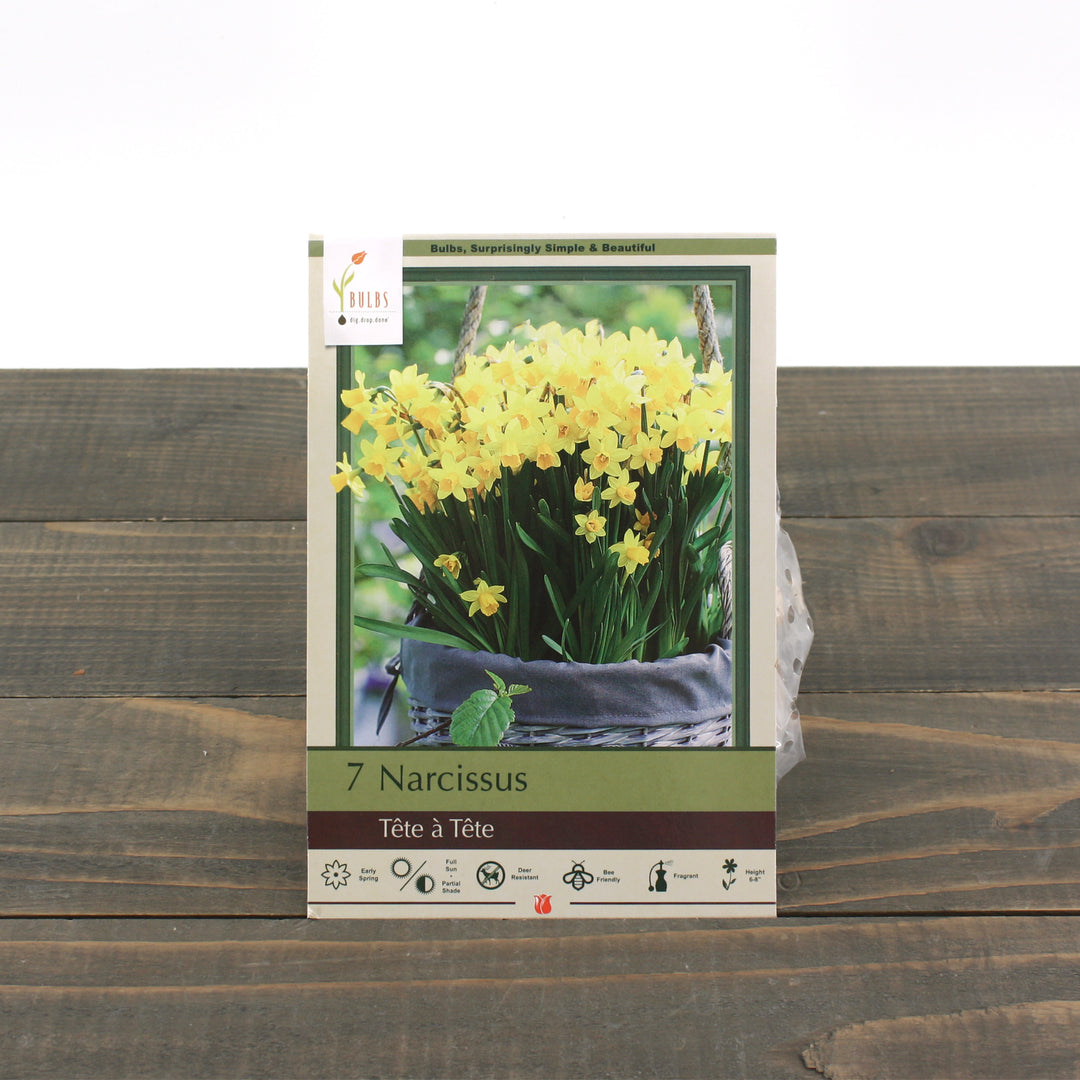 Netherland Bulbs 'Tête à Tête' Narcissus (8/Bag)
510706170
---
Bring life to your garden with the 'Tête à Tête' Narcissus Bulbs! This beloved miniature variety is adored by gardeners worldwide for its eye-catching early spring bloom. Experience the explosion of vibrant color in your garden, and revel in the joy of its beauty!
Planting and Maintenance Info:

Light Requirements:
 Full Sun, Partial Shade
Planting Depth:
 6
Bulbs per Square Foot:
 6
Brighten your garden with these easy-care Netherland Bulbs 'Tête à Tête' Narcissus. They require minimal effort for beautiful blooms that will return year after year. Allow the foliage to die back naturally and lift dead foliage when it can be removed. Get ready to be amazed!
Bloom Time: Blooms early spring