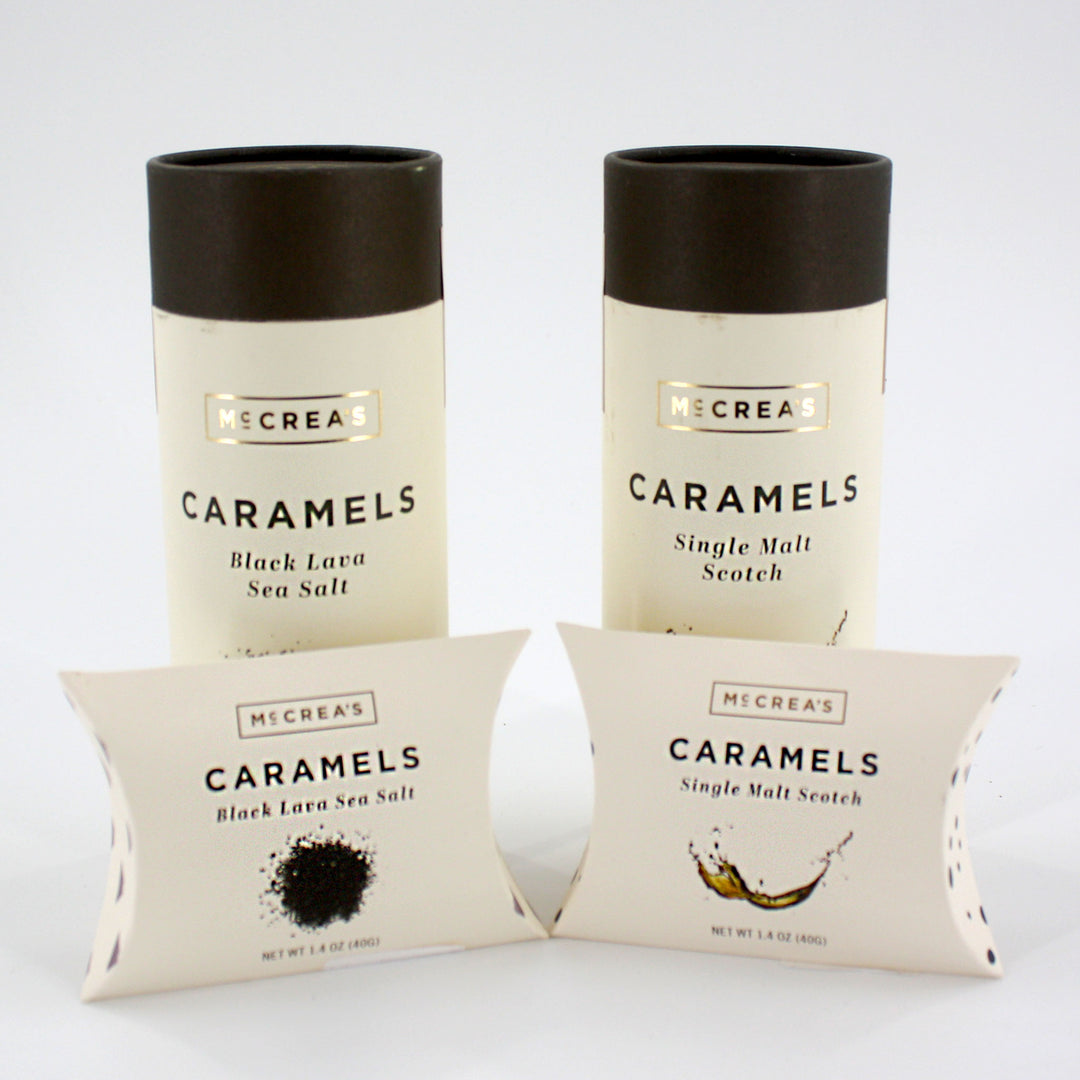 McCrea's Caramels
351828420
---
McCrea's Caramels
McCrea's Caramels are smooth creamy caramels made in Boston, MA. The caramel used to make these candies is slow-cooked, handcrafted, and award winning. Try both flavors!
Black Lava Sea Salt caramels are a rich and creamy caramel with crystals of Hawaiian black sea salt. A moment in paradise.
Single Malt Scotch caramels are peaty and rich, spiked with smokey Ardmore Scotch. Intoxicating flavor with no hangover.