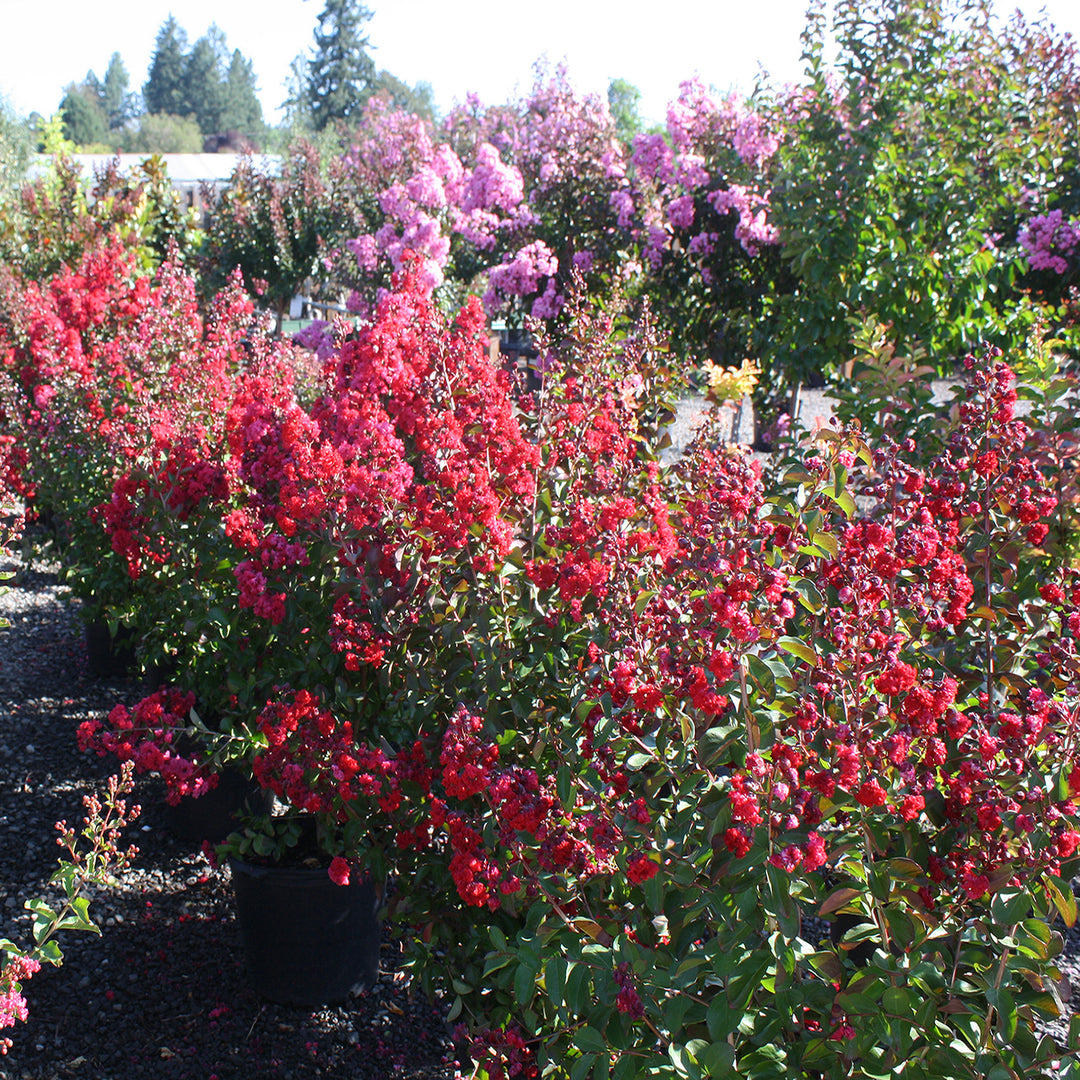 Crape Myrtle - 'Dynamite'®
200605470
---
The Crape Myrtle 'Dynamite'® offers beautiful large clusters of bright red flowers that bloom from mid-summer to early fall. Its deep green foliage provides the perfect backdrop for the bright flowers and regular pruning ensures a neat and compact form. Get ready to be awed by the fragrant, eye-catching blooms.
Botanical Name: Lagerstroemia 'Whit II' PP#10296
Showy, ruffled fiery red summer flowers.
Beautiful red fall color. Good disease resistance.
A great choice for a specimen plant. Exfoliating bark.
Container size: 1,3,5,7,10,15 Gallon Options
Your Plants come with Al's Plant Guarantee, We strive to ensure exceptional quality is met with every plant. In case a return is necessary, our plants are backed by a 14-day return policy!