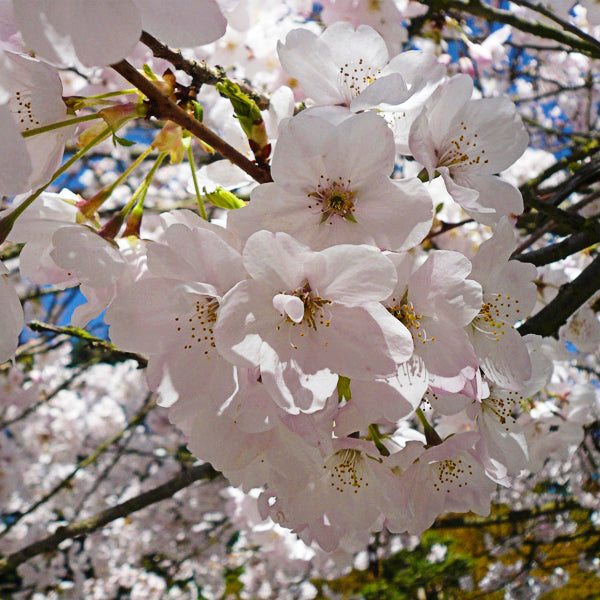 Flowering Cherry Tree - 'Akebono'
200439540
---
'Akebono' Flowering Cherry
 Prunus x yedoensis
The 'Akebono' Flowering Cherry produces an abundance of flowers in early spring before its foliage appears. This ornamental tree is known for its showy blooms. The 'Akebono' cherry tree reaches heights of 25 to 35 feet and its slightly weeping branches spread up to 40 feet.  
Pink flower buds turn white when open
Fragrant when in bloom
Nice fall color
Graceful, ornamental cherry tree 
Container size: 15 gallon
Your Plants come with Al's Plant Guarantee. We strive to ensure exceptional quality is met with every plant. In case a return is necessary, our plants are backed by a 14-day return policy!