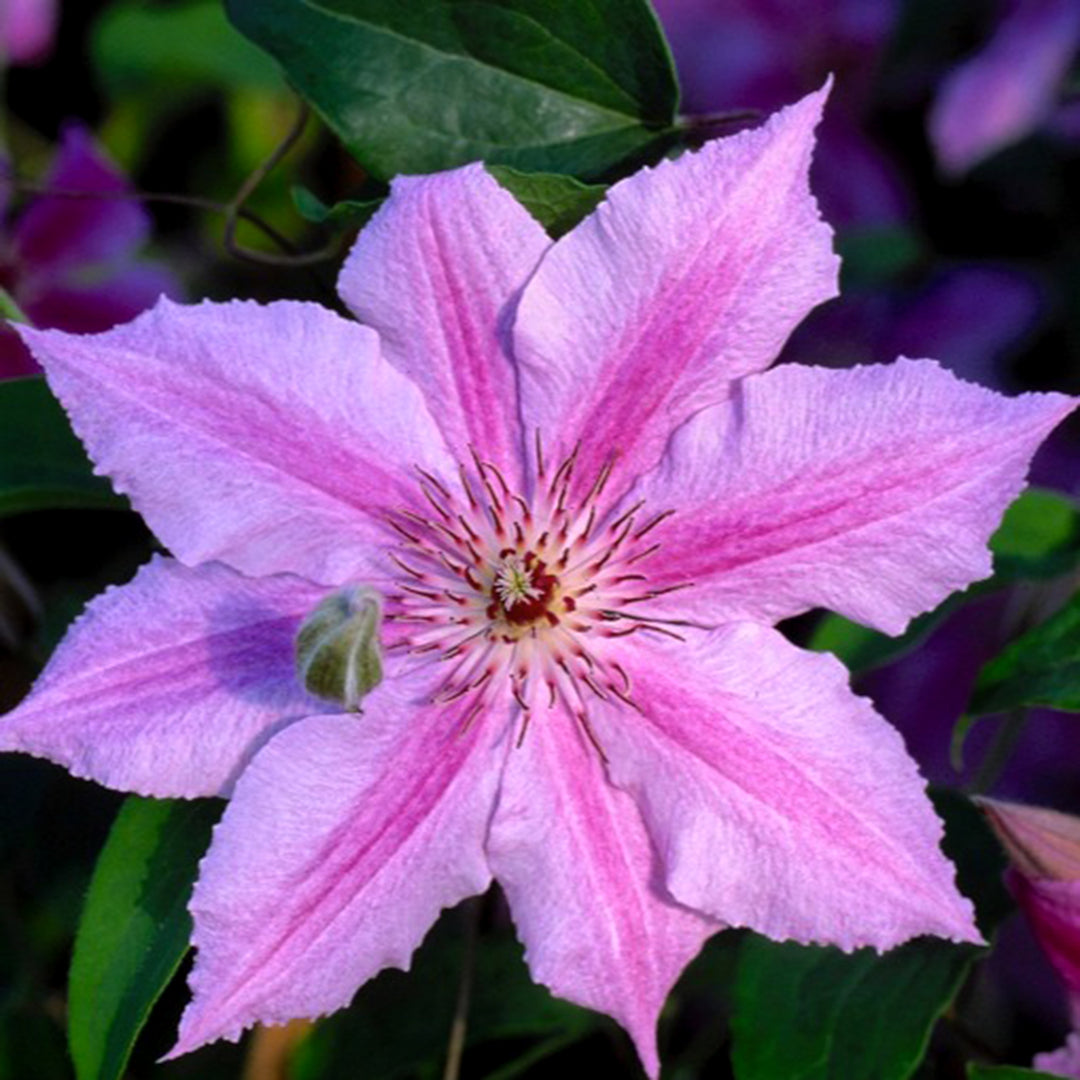 Clematis - 'Cherokee'
201702340
---
Clematis 'Cherokee'
'Cherokee' Clematis is a compact, deciduous climber.  This clematis gets covered in star-shaped, bright pink flowers.  Clematis is a climbing vine that does best with a trellis or obelisk.  'Cherokee' is also a re-bloomer, cut the plant back when the flowering wanes and it will grow back for a second show.
Growing this plant with a trellis, or support structure will provide it with several benefits as it continues to grow, check out the trellises we have in stock!
Flower June-September
Container Size: 1 Gallon
Your Plants come with Al's Plant Guarantee, We strive to ensure exceptional quality is met with every plant. In case a return is necessary, our plants are backed by a 14-day return policy!