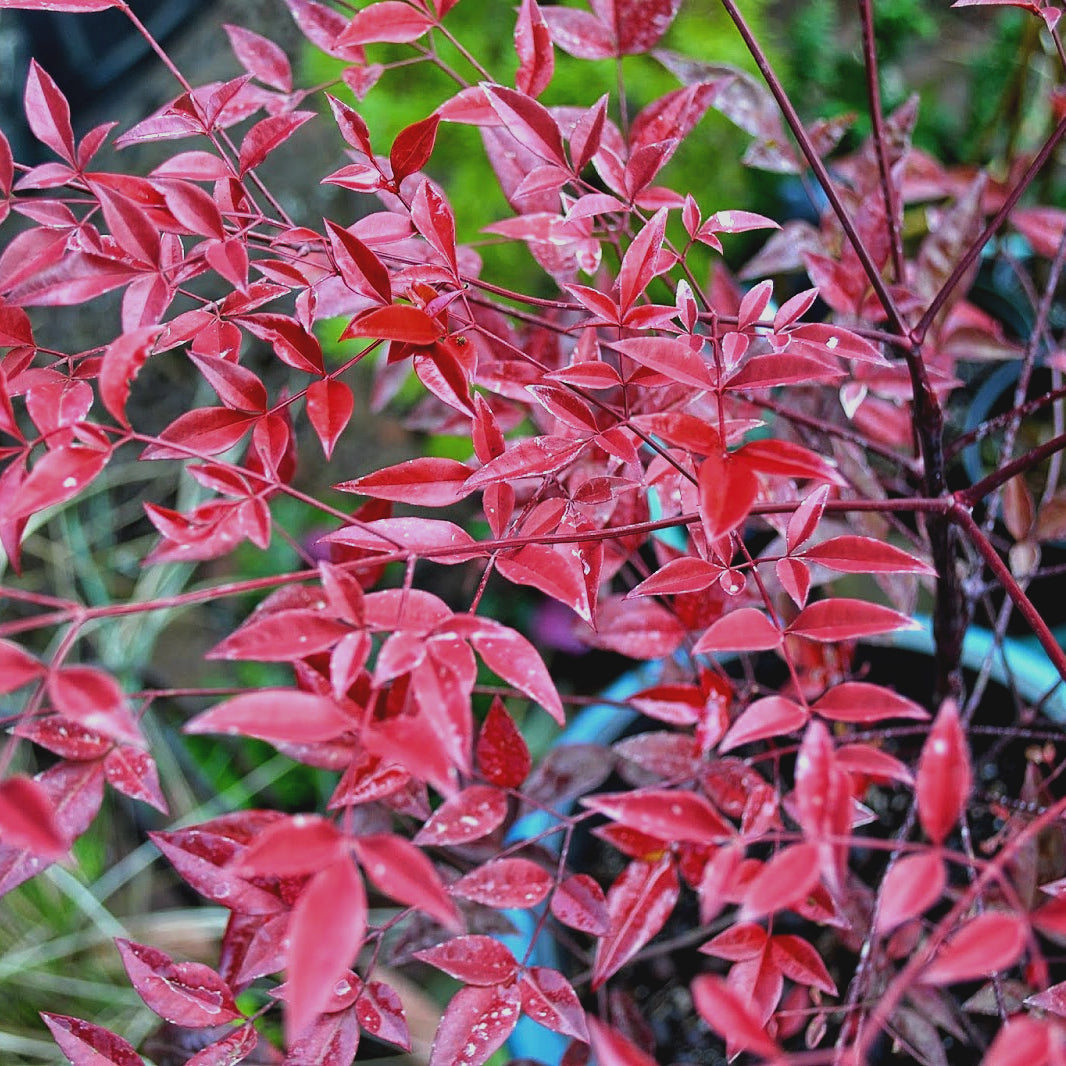 Heavenly Bamboo - 'Moyers Red'
200402760
---
Heavenly bamboo is a species of flowering, evergreen shrub. This shrub is grown as an ornamental shrub and is characterized by its cane-like stems and finely textured leaves which resemble bamboo.  Heavenly bamboo shows vibrant colors all year round with leaves that turn from pink to green to red as the seasons change.  This is a great low-maintenance plant to add to your garden!

Botanical Name: Nandina domestica
Light pink flowers in late spring.
Coppery-bronze foliage fades to blue-green.
Fall foliage-purplish-red with red berries.
Container Size: 1 Gallon
Your Plants come with Al's Plant Guarantee, We strive to ensure exceptional quality is met with every plant. In case a return is necessary, our plants are backed by a 14-day return policy!