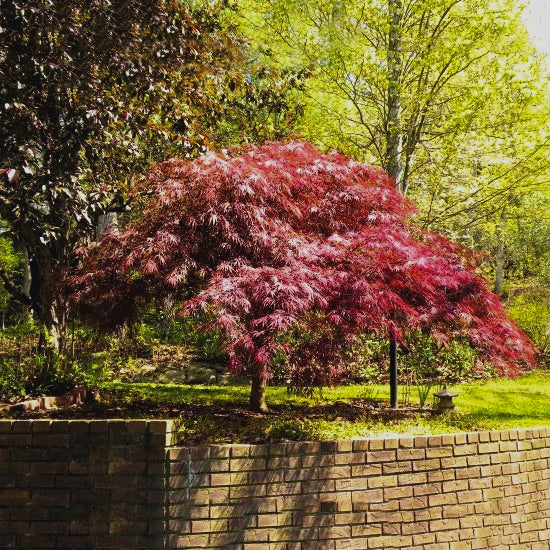 Japanese Maple - 'Red Dragon'
200434840
---
'Red Dragon' Japanese Maple
Acer palmatum
The 'Red Dragon' Japanese Maple offers show-stopping color and a lush texture that makes it both dramatic and refined. Early in the season this tree will have ruby-red foliage and later in the season the leaves will turn to a burgundy hue. The full, mounding shape of the 'Red Dragon' makes it an ideal tree for filling larger spaces.
Deep red-purple foliage all summer
Excellent crimson color
Compact, slow-growing deciduous shrub
Item Number: 200434840
Container size: 7 gallon
Your Plants come with Al's Plant Guarantee. We strive to ensure exceptional quality is met with every plant. In case a return is necessary, our plants are backed by a 14-day return policy!